TNT Classic Cars: A Unique Collection of Classic Vehicles in Valparaiso, IN
If you're a classic car enthusiast looking for something truly unique, TNT Classic Cars in Valparaiso, IN, is the place to go. Founded in 1993 by Thomas Iatarola and his father, this family-owned business has become a premier destination for collectors, restorers, and enthusiasts from all over the country.
From buying and selling consigning or apprazing collecting classic cars, trucks motorcycles, and boats ,TNT Classic Cars has become a haven for those who appreciate the history, craftsmanship, and beauty of vintage vehicles. Thomas Iatarola's passion for cars began as a hobby, but soon turned into a full-time career. Before classic cars, Thomas owned 14 cell phone businesses across Indiana in the 1980s, and his father owned both Toyota and British Leyland new car dealerships, as early as the 60's. As a hobby, he would buy classic cars and work on them or collect them. What started with only a couple turned into 10 quickly, and then 100. He was a true collector but then wanted to turn his hobby into a company. So, in 1993 he opened up TNT Classic Cars with his father.
Over the years, Thomas has developed a keen eye for finding unique and rare vehicles that stand out from the crowd. While other classic car companies focus on the popular models like Camaros and Chevelles, Thomas looks for those as well, but is always on the hunt for the oddball car that has its own character. This becomes the thrill of the hunt and the true separator for him vs other classic car companies out there. Thomas takes pride in finding a different or unique vehicle that people don't see often. The car that'll catch someone's attention right away. TNT Classic Cars prides itself on providing a unique collection of classic vehicles that are sure to impress even the most discerning car enthusiasts. From vintage sports cars to classic muscle cars, trucks, motorcycles ,they have a wide range of vehicles to suit every taste and preference.
Thomas Iatarola's expertise in buying and selling classic cars is well-known in the industry. He has seen many ups and downs and has learned to overcome each obstacle as it happens. Right now, the biggest issue is inventory. The internet has changed the landscape of many things, including classic cars. It has brought much more visibility to the old barn finds that were a secret tip from someone a classic car collector just met. They're still out there but much harder to find. The internet has also increased the prices on parts for many classic cars which causes experts to revert to a car that may only need minor fixes or is completely finished.
While their inventory may not be as extensive as it was in the past, they still have a great selection of cars that are sure to impress. And if they don't have what you're looking for, Thomas is always on the hunt for his next great find. 
They attend classic car shows across the country and are always looking for the next great find. Thomas has even held a few World Records regarding the sale price of cars and motorcycles being sold. 
In addition to their impressive collection of classic cars, TNT Classic Cars is also known for the relationships they've built in the industry. Thomas has met several celebrities such as Jay Leno,
Rick Hendrick, Alice Cooper, and Nellie Jackson – one of the Founders of Barrett-Jackson, as well as several others. These relationships have allowed him to gain access to some of the most sought-after classic cars in the world.
In conclusion, TNT Classic Cars is a unique and one-of-a-kind destination for classic car enthusiasts. Whether you're looking to buy, sell, consign, or appraz a classic vehicle, Thomas and his team have the expertise and passion to help you every step of the way. Their collection of rare and unique vehicles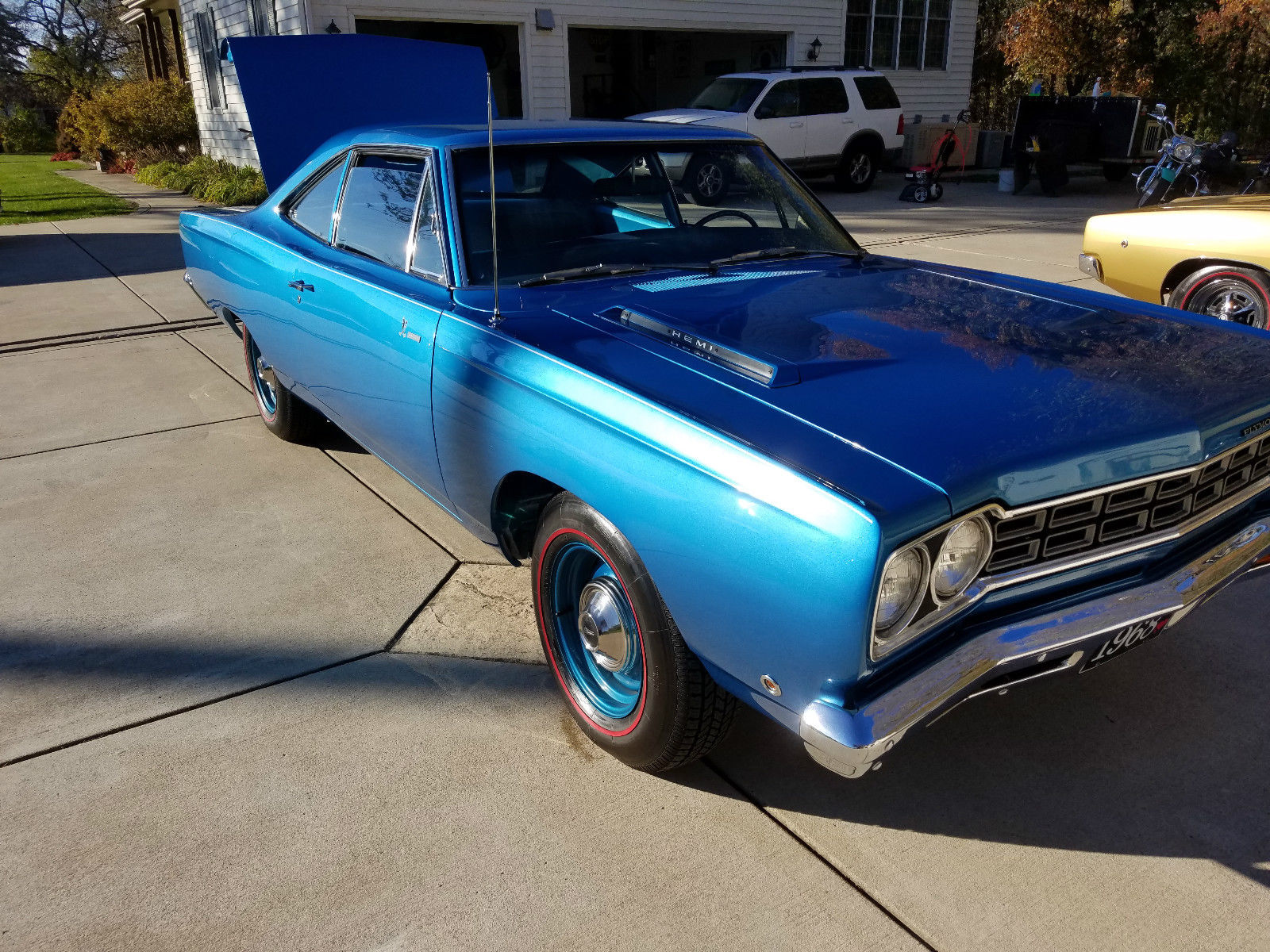 The Showcase: 1971 Cuda Coupe Prototype
Our 1971 Cuda Coupe prototype is a testament to our commitment to excellence. This classic beauty has undergone a meticulous restoration, blending the iconic design of 1971 with cutting-edge 2011 technology. Its craftsmanship sets the standard for every project we undertake, and we invite you to visit us and experience its beauty firsthand.
Investing in a restoration mod from TNT Classic Cars isn't just about owning a classic car; it's about possessing a piece of automotive history, handcrafted to perfection. Join us on this exciting journey, and let us make your automotive dreams a reality.
Numbers Speak For Themselves!